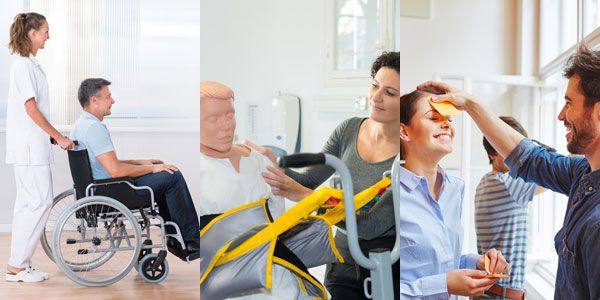 Training
S&S Care have their own training department. All trainers have extensive knowledge and hands on experience within the care sector enabling trainers to really relate with all attendees and carry out problem solving exercises as required during their sessions.
This has proven beneficial in boosting understanding and confidence of internal and external workforces.
We specialise in
Moving and handling passport training
Moving and handling refresher training
First aid awareness training
Infection control training
Health and safety training
Food hygiene training
Adult safeguarding training
Mental Capacity Act and Deprivation of Liberty training
Dementia awareness training
Positively identifying and managing challenging behaviour training
End of life care, bereavement and loss training
Activities and well-being training
Providing effective supervision training
Effective leadership within the care sector training
All courses can be held at our training venue based in Caergwrle or within your own establishment.
Enquiry form
Please contact us by completing the form below or call Claire Mather on Tel: 01978 769385